As determined at the African Petroleum Producers' Organization's (APPO) Extraordinary Ministerial meeting, held yesterday in Luanda, Angola, oil ministers of APPO Member Countries have unanimously approved the creation of an Energy Bank between APPO nations through the African corporation of Investments in Energy (AEICORP) and the Banco Afreiximbank, with the aim of finance oil and gas projects in the member countries.
READ MORE: Equatorial Guinea: Winners Emerge from the TotalEnergies Startupper Challenge
The meeting which was chaired by the Angolan Oil Minister and President in office of the Council of Ministers of APPO, Hon. Mr. Dr. Diamantino Pedro Azevedo, and had the participation of Oil Ministers of the Countries APPO members.
                                       Equatorial Guinea Engage Stakeholders at APPO
Following with its agenda, the Minister of Mines and Hydrocarbons, H.E. Hon. Gabriel Mbaga Obiang Lima has participated this morning, on behalf of the Republic of Equatorial Guinea in the opening ceremony of the eighth edition of the Conference of Oil and exhibition Africa (CAPE VIII) held in Luanda (Angola), with the conference holding from the 16th to 19th of May, 2022.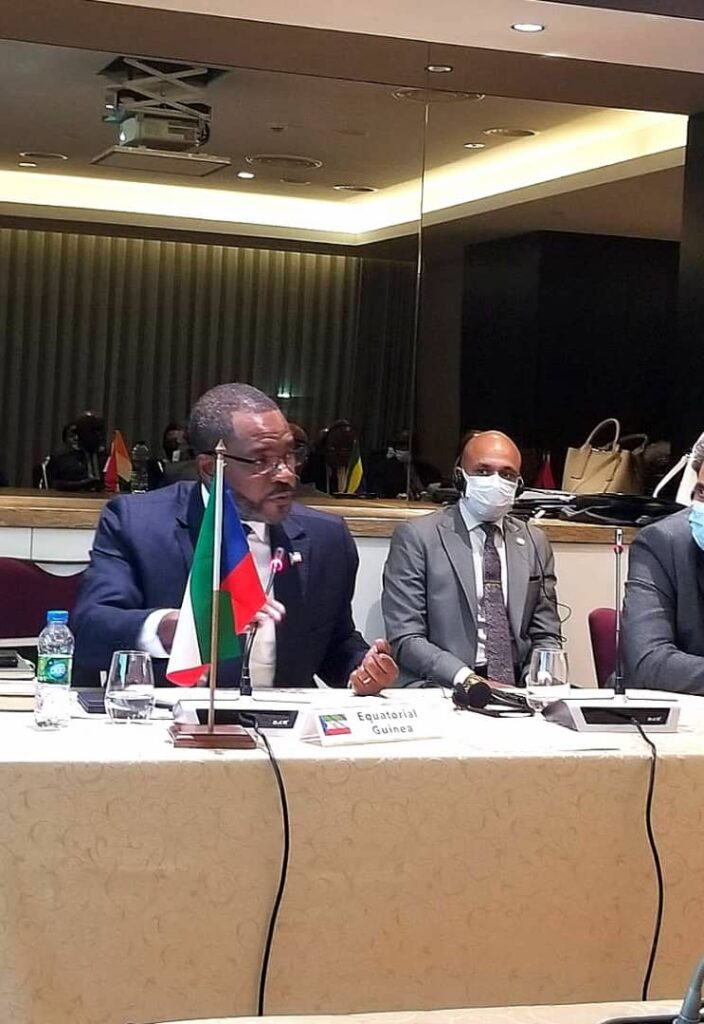 READ MORE: Equatorial Guinea: #InvestInEGEnergy Continues to Gather Momentum
The oil conference and exhibition (CAPE) is considered the largest and most influential event in the sector of oil and gas in Africa and aims, offer investors the opportunity to have information and broader knowledge of the hydrocarbon sector in Africa. Under the slogan: "Energy Transition and the future of the oil industry and the C in Africa: Opportunities, Challenges and Development", the eighth edition of the CAPE has been opened by H.E. João Manuel Gonçalves Lourenço President of Angola and has counted attended by oil ministers of member countries of APPO, CEOs, representatives of companies in the national and international and investors Sector.
READ MORE: Somalia: Celebrations follow Presidential Election Result
The opening ceremony then proceeded to the signing of the Memorandum of Understanding (MOU) for the establishment of the investment Energy fund between APPO which was represented by its Secretary General, H.E Dr. Omar Farouk and the Bank Afreiximbank, represented by its Director Rene Awambeng.