One of Africa's oil producing nations, Equatorial Guinean will soon begin work on a national refinery, announced the Vice President on Tuesday via his Twitter account.
READ MORE: Equatorial Guinea: C-ENERGY Presents to NAHSCO Its Interest in Financing Projects
Ya hemos dado el primer paso para la construcción de una refineria en G.E. Hoy hemos firmado el Acuerdo Marco de Cooperación con las empresas CRCC y CIRTL con una producción de 20 bariles diarios. Un proyecto inédito que dentro de poco generará más ingresos y empleo en el país pic.twitter.com/aPTZIkQhWp

— teddy nguema (@teonguema) August 16, 2022
In a signing ceremony at the Malabo People's Palace, the refinery is set to refine around 20,000 barrels per day when it begins operations. The documents were signed by the General Director of GEpetrol and the representatives of the Chinese companies, CRCC and CIRDL; in an act that was chaired by the Vice President of the country.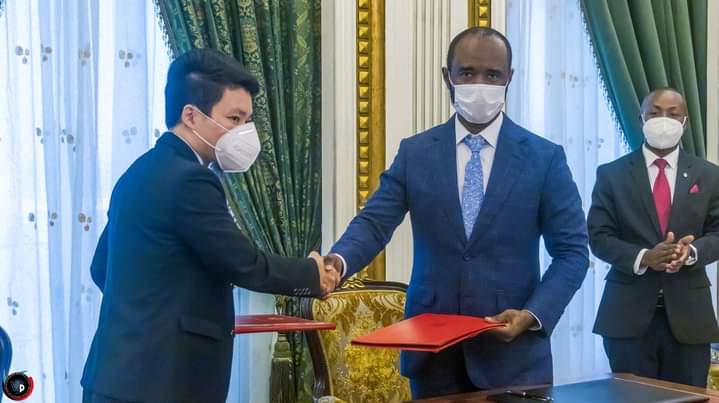 READ MORE: Equatorial Guinea: New NAHSCO Executive Meet With Minister of Mines and Hydrocarbons
For the materialization of this project, the Equatorial Guinean Government will collaborate with the two Asian transnational firms. 44% of the work will be assumed by the country, while the CRCC and CIRDL will do 56%.