Ela Nguema aims to become an environmentally sustainable neighborhood
"My team is consisting of young , passionate and proactive eco-entrepreneurs, fusing art and the environment by literally turning 'dirt into art'"– Anabel Siale
As we know, eco-neighbourhoods are sustainable development projects concerned with the issues and principles of a sustainable environment. Their aim is none other than to incorporate the socio-environmental variable into the economic equation for sustainable development, as explained by Oscar Nchaso, Founder and Executive Director of the project incubator of the technology, entrepreneurship, research and innovation centre, Dreams Hub.
Read more: Equatorial Guinea: Ecological diapers and menstrual pads; the winning project of 'Pitch Your Dreams'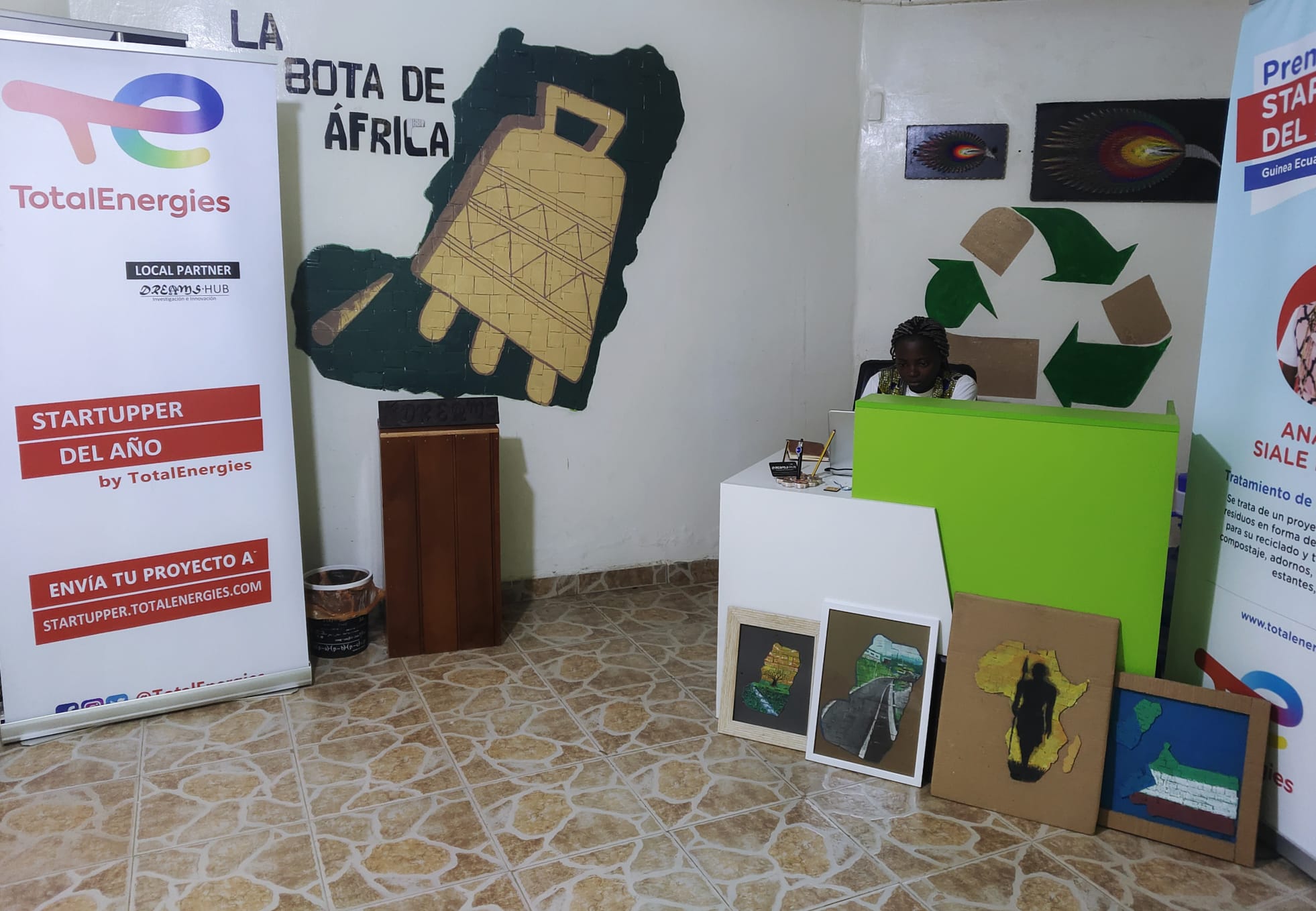 Read More: Equatorial Guinea: Telling stories with Chinese characteristics and African customs
To achieve this visionary goal, Dreams Hub has been incubating the GreenLives project under its umbrella for several months, one of the winning projects of the biannual challenge promoted by the multinational TotalEnergies for entrepreneurs from all over Africa.
Anabel Siale is the driving force behind the GreenLives recycling project. The TotalEnergies Equatorial Guinea Startupper of the Year 2021 and her team seem to have found, thanks to the Dreams Hub guides, a formula for the take-off and sustainability of their project.
Read more: Equatorial Guinea: The Director General of Total Energies visits Dreams Hub's incubator
A strategy of specialisation and differentiation is the combination suggested by Dreams Hub experts to merge art, environment and eco-tourism, which will take the project to the next level, creating value, generating opportunities and socio-economic-tourism-cultural impact. "My team is consisting of young , passionate and proactive eco-entrepreneurs, fusing art and the environment by literally turning 'dirt into art'"– says Anabel.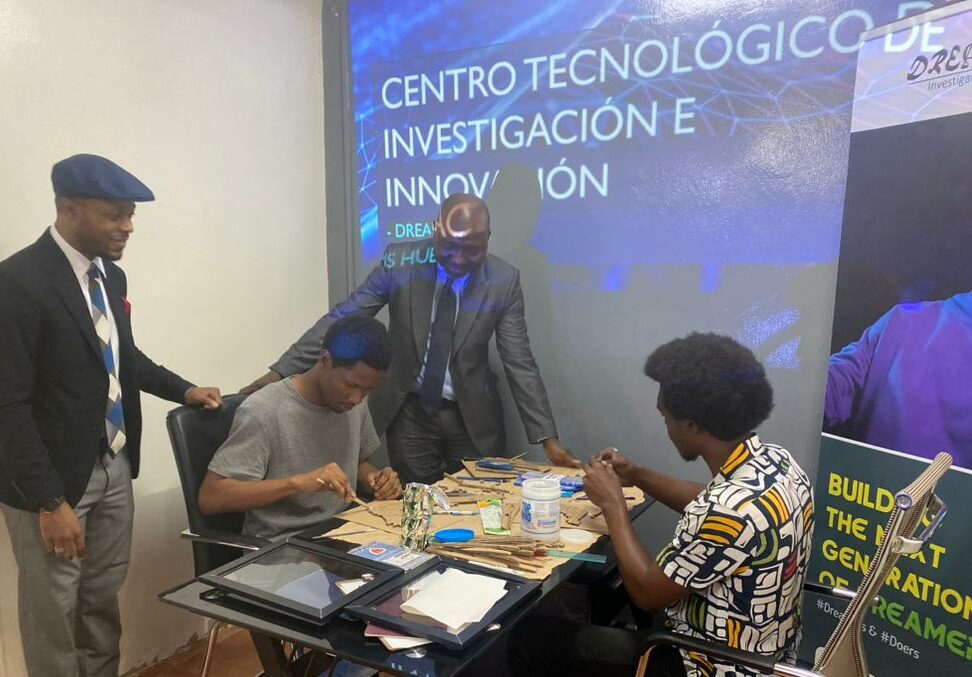 A couple of months ago, the Mayor of Ela-Nguema, Roger Job Engono, visited the initiative, which he praised as innovative as well as resolute, at a time when climate change is the number one challenge we are exposed to today.
Read More: Africa HR Forum 2023 Explores Technology and AI in Malabo
The current phase of awareness-raising and production focuses its impact on the famous Ela-Nguema enclave, where young artists recycle rubbish into art of supreme quality. In doing so, they aim to change the education and behaviour of the neighbourhood's inhabitants, as well as to minimise the environmental impact through efficient and environmentally friendly processes.
With this initiative, Oscar Nchaso is clear and confirms that 'the gold is in the dustbin' and that the entrepreneurs of this project are very committed to materialise the dream that already has a name: Bioko, the Boot of Africa. We will keep a close eye on the progress for further updates.